The diagram below shows how instant noodles are manufactured.
Summarise the information by selecting and reporting the main features, and make comparisons where relevant.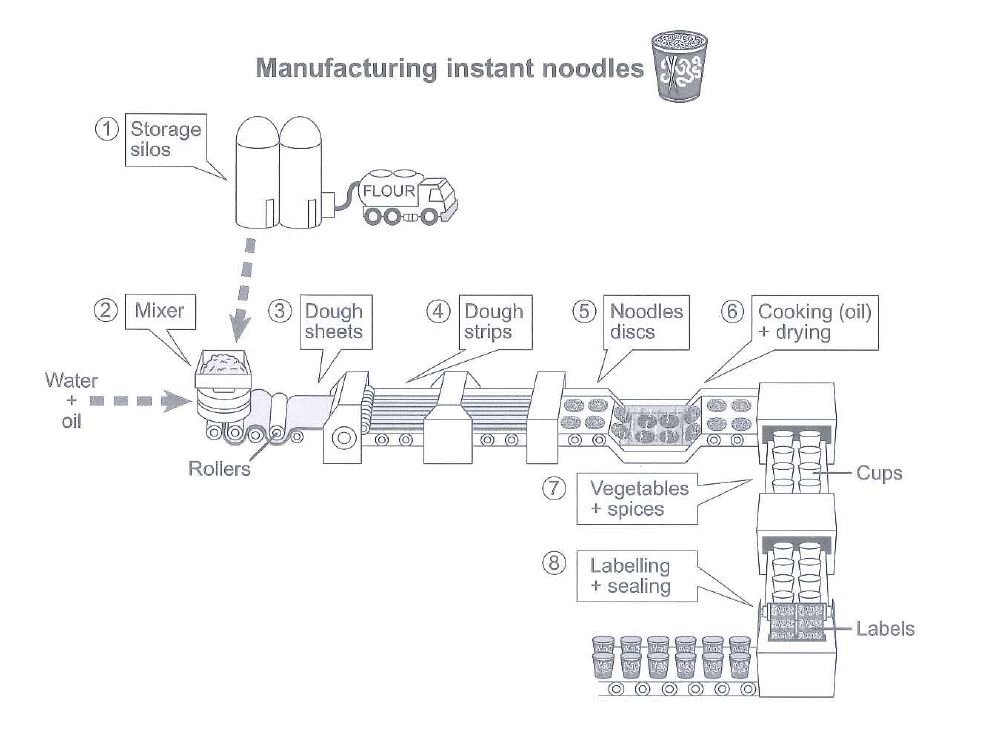 The illustration provided displays with the manufacturing process of instant noodles.
To begin, the flour is brought to the manufacturing unit by trucks and it is stored in a storage tank what is called storage silos. The flour is taken from silos and fed into the mixer. Water and oil are added to the flour to make a semi-solid mixture. Then the mixture is rolled through the rollers to make dough sheets. After making dough, it is passed through a dough strip machine to make long strips. At this point, noodles discs are created and these are cooked and dried.
Once the noodles discs are dried, they are ready to pack in cups. Vegetables and spices are also mixed with noodles to make them tasty. Finally, cups are labelled and sealed and Instant noodles are ready to sell in the market.
Overall, this is a multistage process that begins with taking flour as the raw source and ends with packaging and labelling of instant noodles.